HPC Authorised Distributor of the Year Award 2018
Posted: 12 Dec 2018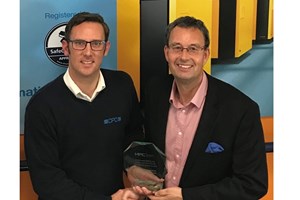 HPC Authorised Distributor of the Year – Equipment Sales Growth
Winner: Chelmer Pneumatics and Compressors (CPC)
HPC Authorised Distributor of the Year Awards 2018
Chelmer Pneumatics has been proudly announced as this years HPC Authorised Distributor of the Year Award.
The awards acknowledge the contribution and successful performance of HPC Authorised Distributors.
We would like to thank HPC for this award and everyone in our team for their constant efforts to help us reach our goals. Looking forward to another great year with HPC in 2019.
---